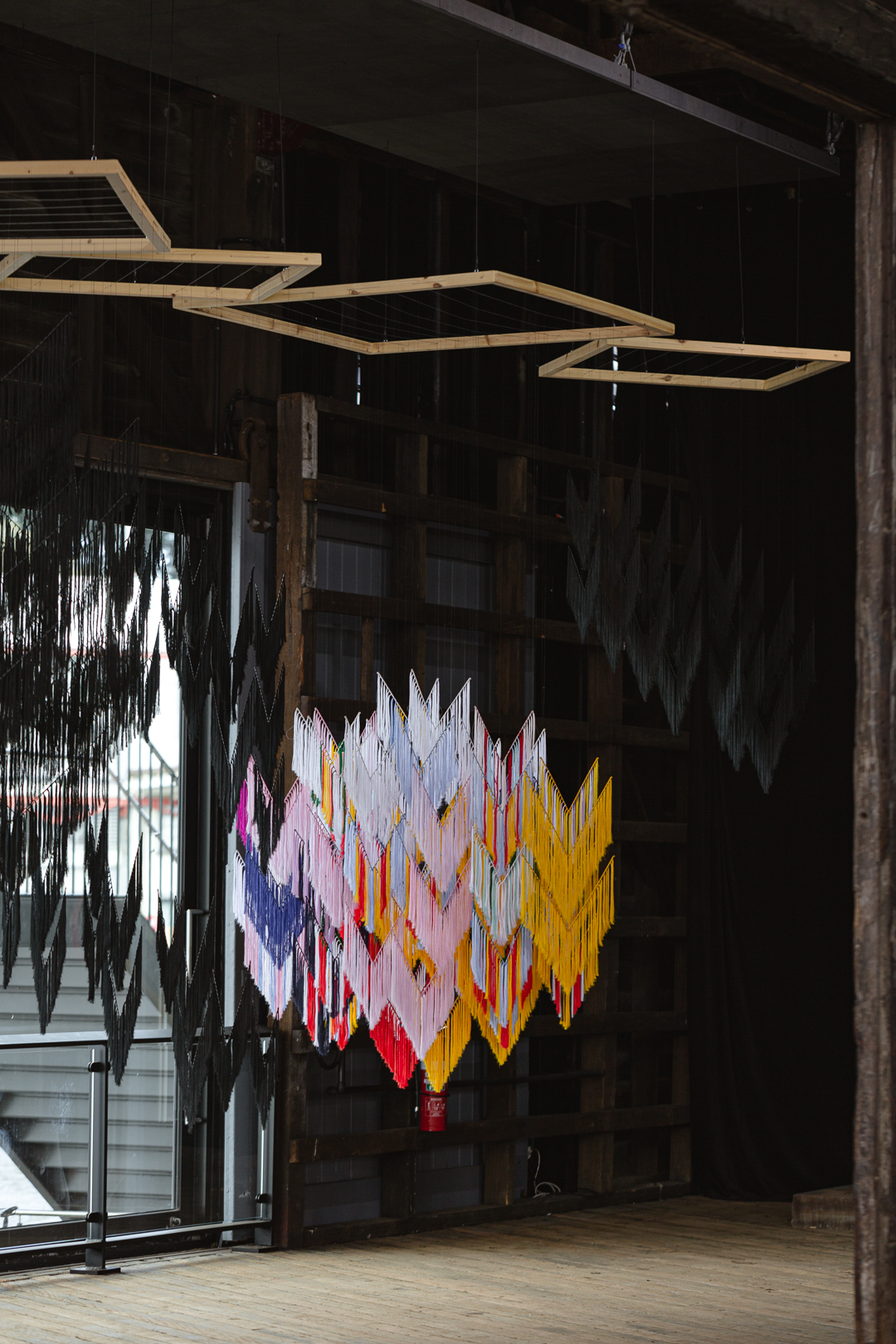 Guržot ja guovssat / Spell on you!
2020, 330 x 600 x 220cm 
thread, steel, wood, installation is made out of duodji Sámi craft tradition
photos: Sven Harrys Kunstmuseum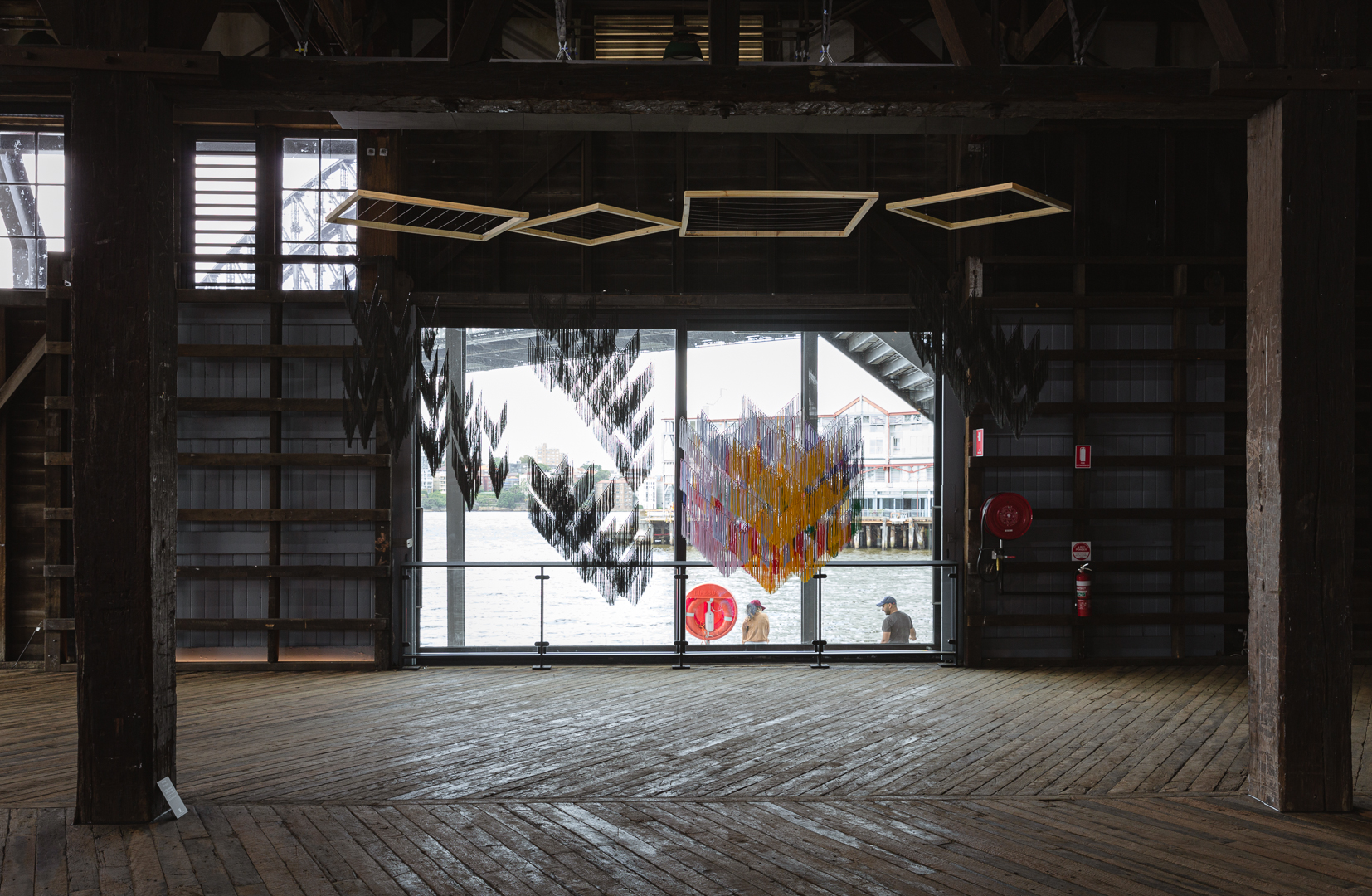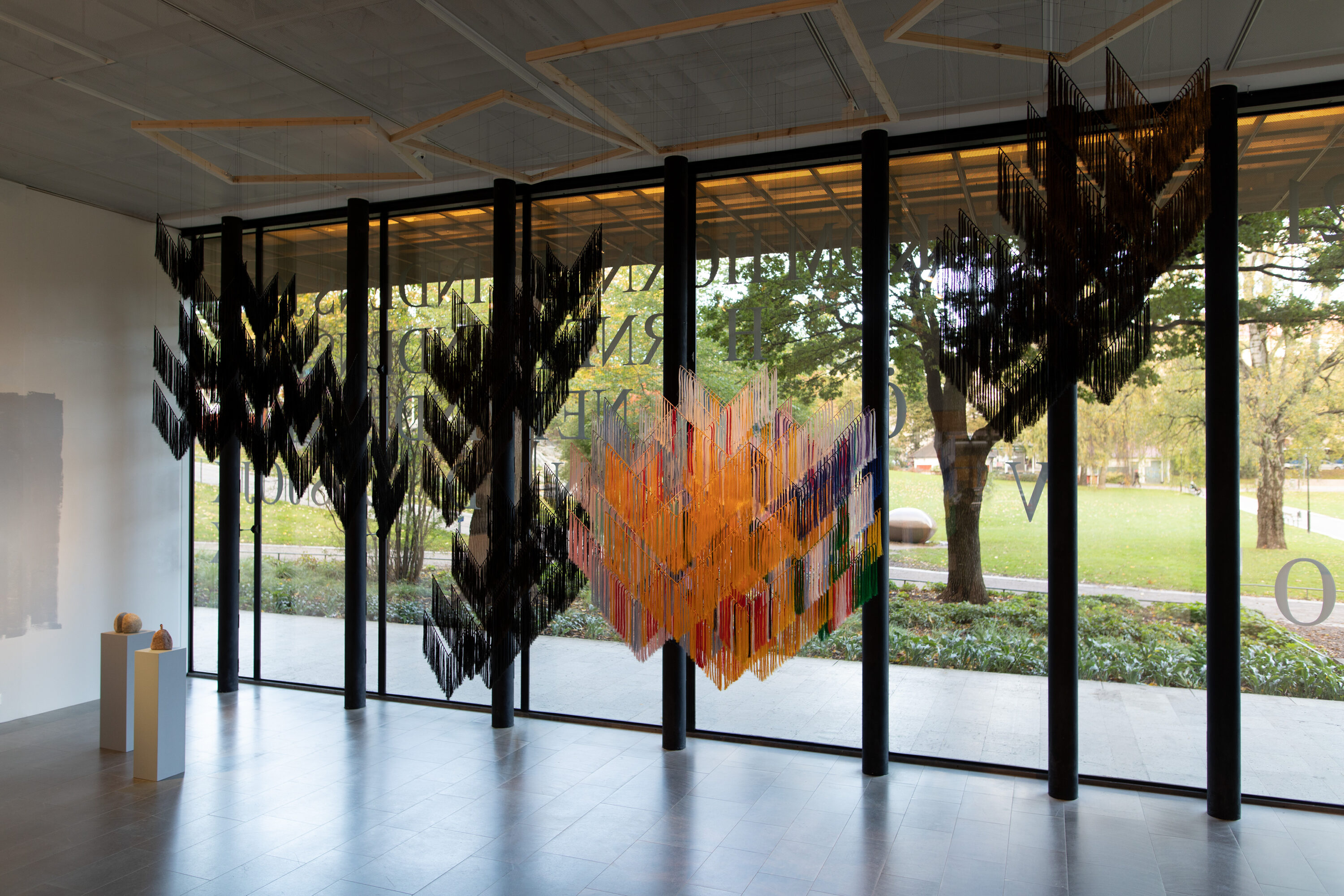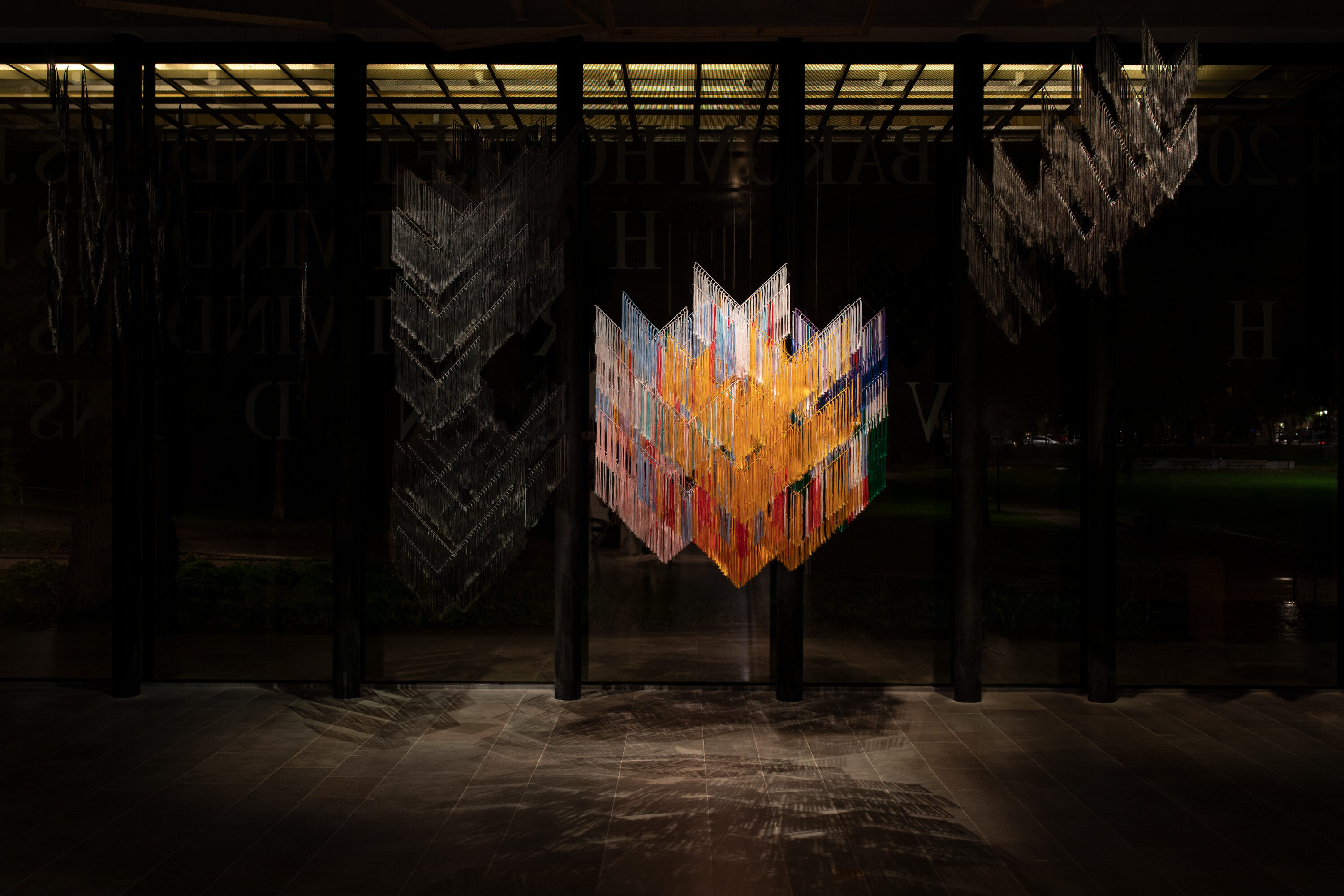 The installation Guržot ja guovssat / Spell on you! is a three-dimensional painting dealing with contradictory forces in the local Sámi societies. Based on the Sámi revitalisation movement it presents an empowering situation born out of Duodji tradition. It presents a gathered flock that heals and strengthens individuals from intergenerational traumas caused by colonialism. Guoržžu means a bad luck bird or an evil spirit and Guovssa is a lavskrika or Siberian jay, known to bring good luck. This bird is social, curious and playful.
Duodji is a holistic concept that preserves the Sámi philosophy, values and spirituality, and connects them with practical and traditional skills. Duodji is doing and making, crafting and creating. It is an act towards self-determination and kinship. Colonialism has tried to invalidate and demonize Duodji tradition, especially women's crafts. Despite this, Duodji is still today very powerful and vital.
For me Duodji is radical softness dealing with vulnerability, sincerity, sensibility and communality. It highlights that we are living in a reciprocal relationship with all living entities. Duodji is a collective way of creating, a counterforce against individual-centeredness and a competitive society. Guržot ja guovssat / Spell on you!  is made by several woman across Sápmi in Finland, Norway and Sweden. This textile architecture of hand-woven knots deals with ritual, redress, consolation and sacrifice.
In Sámi culture material items hold energy and power. The energy comes from the material itself, from the maker who has transformed skills, care and love into the item, and from the user who has used and lived with the item and its power. Material is seen not as passive, but as an active author.
The contemporary art field is surrounded with power structures that can discriminate against different cultural heritages. The Western Art tradition is very different from the Sámi Duodji tradition. I understand the difficulties when combining concepts born in different cultures. It's not correct to say that the Duodji object is art, since it's a separate holistic concept, but I think that museum artefacts can be understood from a wider perspective when transferred to an art context. Today, the field of contemporary art is one of the sparse, highly valued platforms for free dreaming and experimenting. I find it important to destabilize the hierarchy between contemporary art and artisanal creative processes and open dialogues around knowledge of the handmade as a feminist articulation.